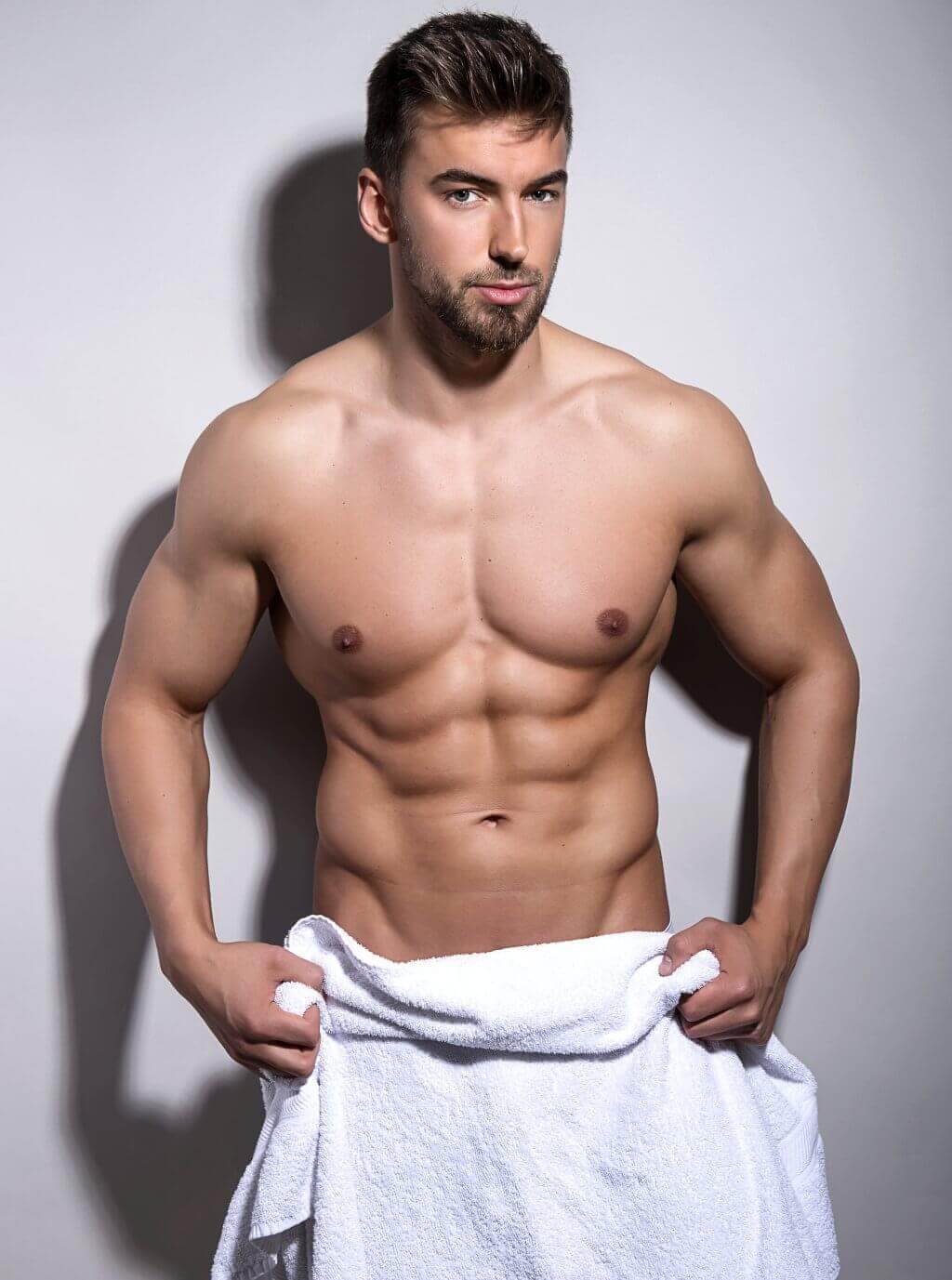 Body to body massage is a unique and intense form of therapy because it combines Swedish massage with techniques derived from Nuru massage. These techniques have their roots in Japan, where they are used in many traditional sensual massage practices to stimulate the circulatory system, relieve tension, and experience a full range of sensations. During the massage, not only hands are used but also the therapist's entire body, including their torso, abdomen, buttocks, penis.
The treatment begins with hand massage to initially prepare and relax the muscle tissues. To achieve the right slip for body massage, the therapist carefully applies the oil formula chosen by you to their body. The main part focuses on the closeness of the masseur's body to the client's body, with body movements performed along the length and width, in a front or back position, using their torso, buttocks, and hands. At the end of the massage, I also focus on intimate areas, carefully chosen hand movements that will take you to a completely different level of relaxation and pleasure.
By combining classical massage techniques with sensual techniques, you will receive double benefits not only of intimate relaxation but also of health benefits that positively affect your body. This massage will help you overcome shyness in everyday life, and also help with the treatment of certain problems related to human sexuality.
This type of massage may includes oral reciving and giving practices, inetrnal and external anal massage, rimming. – VIP Body to body massage.


All of the services presented on this website are available only for the clients over 18 years old.
Body massage, like any other type of massage, has a number of contraindications that should be familiarized with before starting the treatment.
For each massage, a standard massage oil is available, which is included in the price of the treatment. For those who seek additional sensations and variety during the treatment, I have carefully selected a range of oils, gels, ointments, and creams to intensify the pleasure of each massage. Before starting the treatment, ask the masseur about them to elevate your experience or check out the available options on my website.
Text my phone number now at 07309314331  to book your appointment at my studio flat. I am available from 9:00 AM to 10:00 PM, 7 days a week. I will answer any questions and provide advice on choosing the best offer. You can also make a reservation directly online.